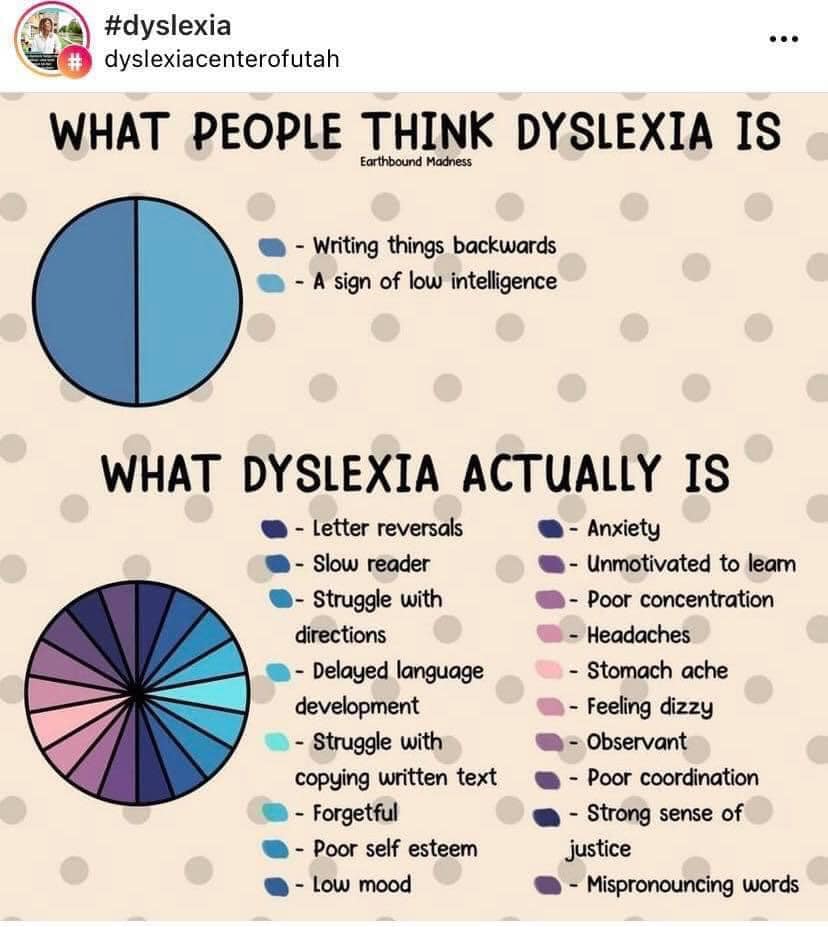 Removing the stigma
We all learn in different ways. Dyslexia is just another different way to be and learn. To remove the stigma we need to talk about dyslexia and about how we can work towards a building a dyslexia-friendly environment and world. That is why our group logo is: "We want to start a conversation"! Talking about dyslexia in schools is important all year round. Here is a good practice from St. Joseph Senior School, Sliema with the setting up of colourful displays with the message to teachers and students that it is OK to have a profile of dyslexia :).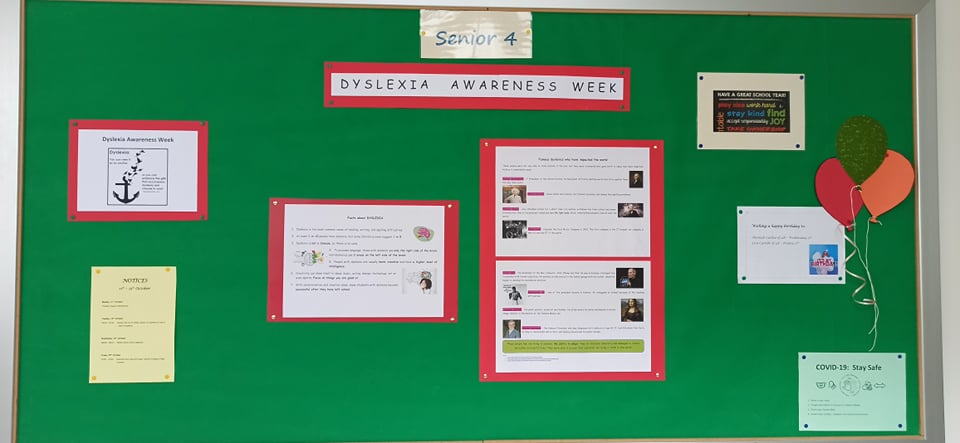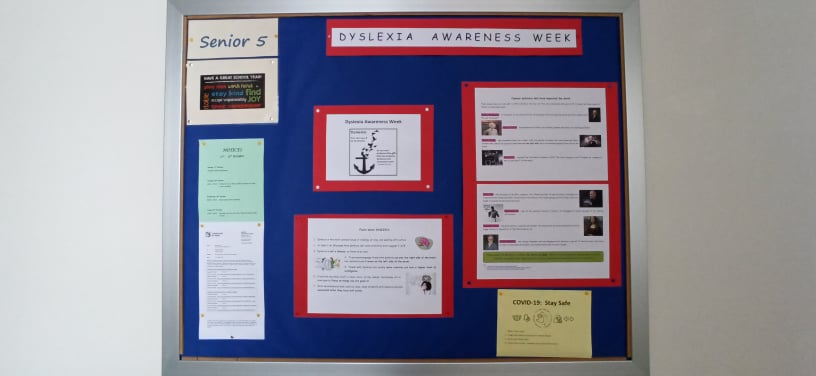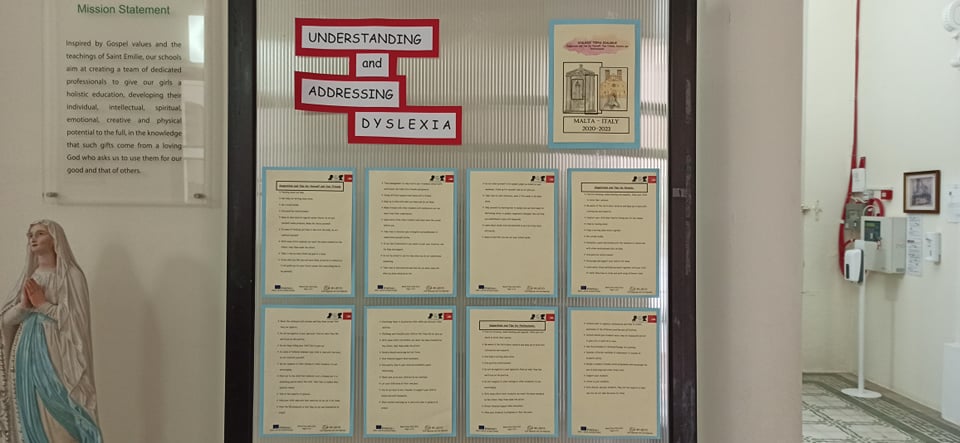 https://www.stjosephsliema.edu.mt/dyslexia-awareness/?fbclid=IwAR0cvV2JjlU0uAisBzyefcWoPcEe68UbWFkoAdEmahpSj1MjnDpVjuUQxsI
Dyslexia-friendly Aids
We've made sure to present many of our resources in different formats and styles. One participant in our 2020 project is Keira Chetcuti. Her role is to make sure that all of our resources and our power point presentations are dyslexia-friendly and so accessible to all learners. They are here on this website under the section for Good Practices. https://mylearningtolearn.com/dyslexia-friendly-ppt-by-keira-chetcuti/
This is what she had to say about her work within the project: "I use Andika font which is the dyslexia friendly font, I put on the bold function so they can help one focus, I put pictures in and lastly a lot of colours".
Andika Font may be downloaded for free from here: https://www.1001fonts.com/andika-font.html
Here is the leaflet we produced as one of the outcomes for our 2015 Erasmus+ project. Lisa and Julia Degiorgio have worked on updating it and our 2021 leaflet is on this page too!
Please feel free to share this resource and provide ideas of what can be included in the new version!
SCROLL DOWN to read more hints for a dyslexia-friendly world!
Find this leaflet on the Salto website of tools on this link:
https://www.salto-youth.net/tools/toolbox/tool/hints-and-tips-for-supporting-young-people-with-dyslexia.3335/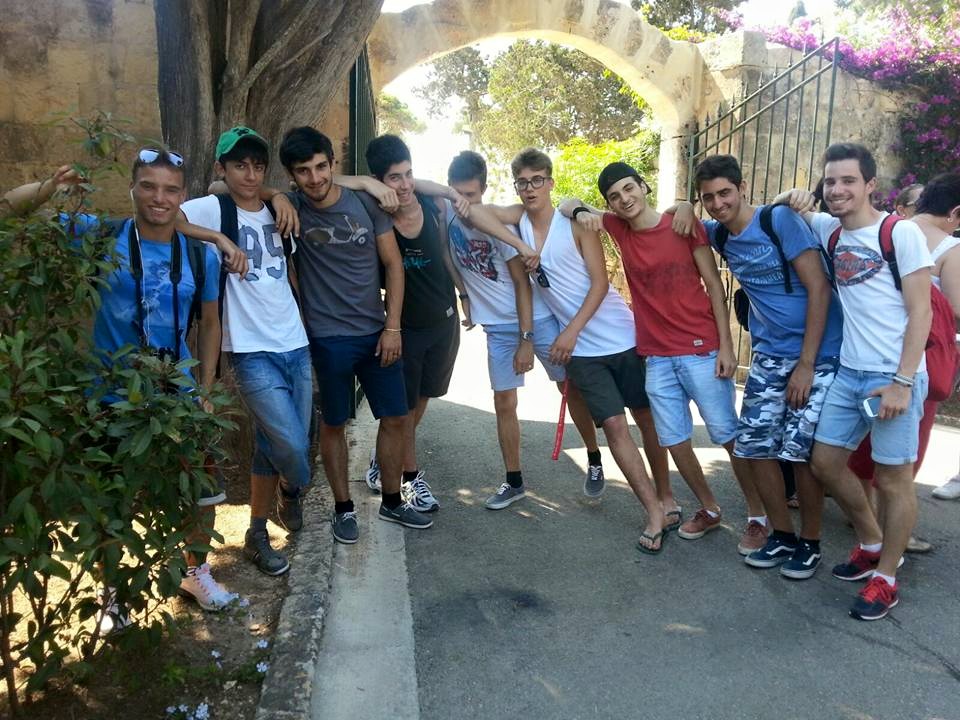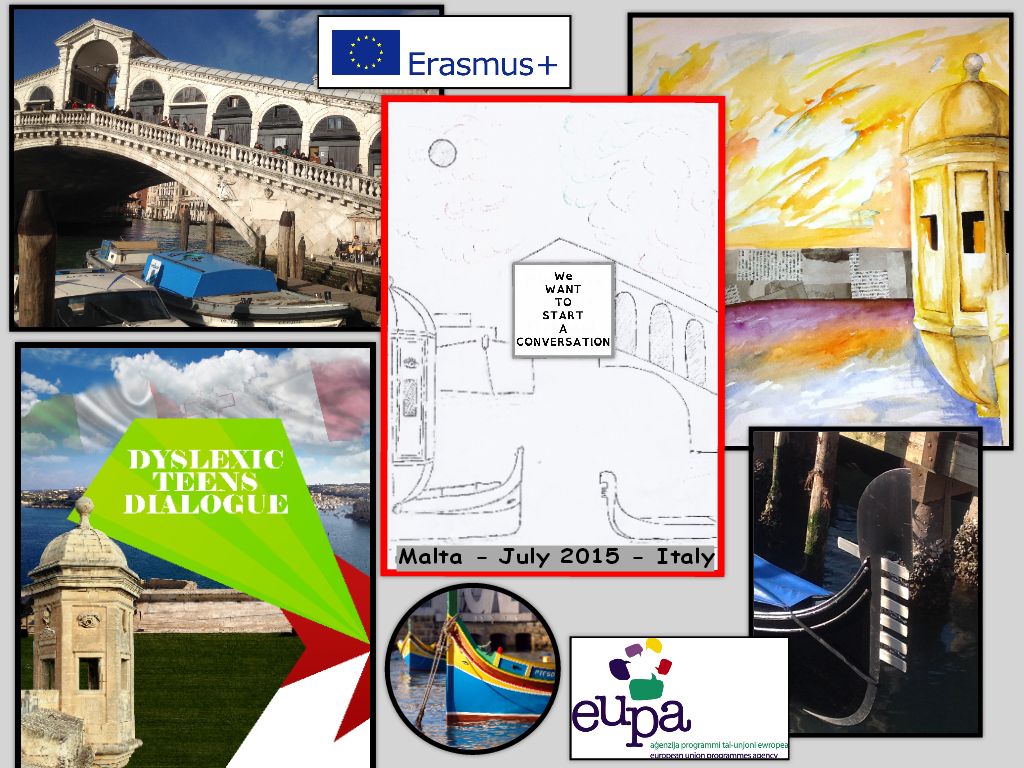 2015 Erasmus+ project logo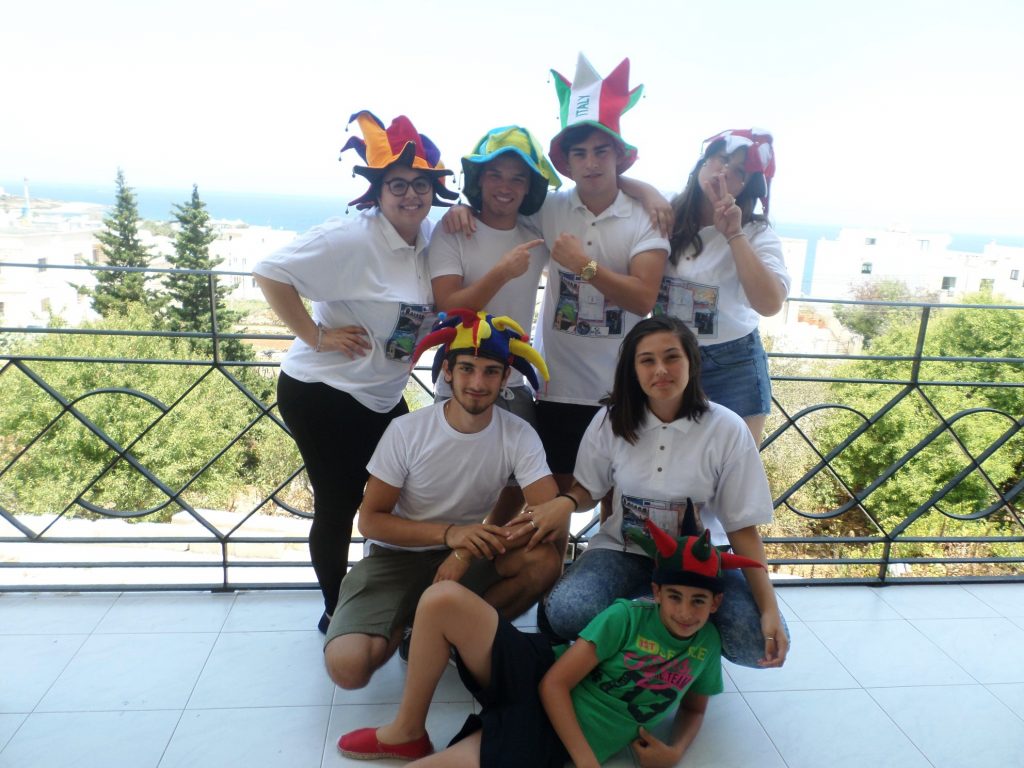 Colour Overlays
Colour overlays can help reading. Keira prefers a light yellow overlay just like this text and the next two paragraphs! It is all up to personal preference. For some people, colour overlays make text stand out better, reduces the glare from a pure white background and so text is easier and more comfortable to read.
These colour overlays may be bought or easily made from coloured plastic (hint: you may use coloured plastic from copybook covers you have around the house). The overlay maybe cut too size as well. A line drawn across the colour overlay may be helpful to direct your vision towards one line at a time. Find out what best works for you!
We've included a published study here about the effectiveness of letter spacing and coloured overlays so you may read up on this subject or share with a friend or a teacher. It is up to us to make others aware that it is possible to have a dyslexia-friendly world.