by Emma Manicaro, Judy Magri and Michael Formosa
During our Erasmus+ project days in Italy, activity C2, we presented this power point presentation to the MT/IT group. We enjoyed learning how UDL ensures that all learners are included by using the 3 principles of Representation, Expression and Engagement.
We had a group discussion about the many ways of Representation, Expression and Engagement which can be used to make sure all learners and ways of learning are included in the classroom or lecture hall or youth group settings.
Here below are some photos taken during the workshop during an interactive session with the other participants. There were many contributions on how educators could use engagement, representation and expression to ensure that all students are included and can benefit during lesson or lecture time.
Scroll down to read our suggestions on how educators can achieve this!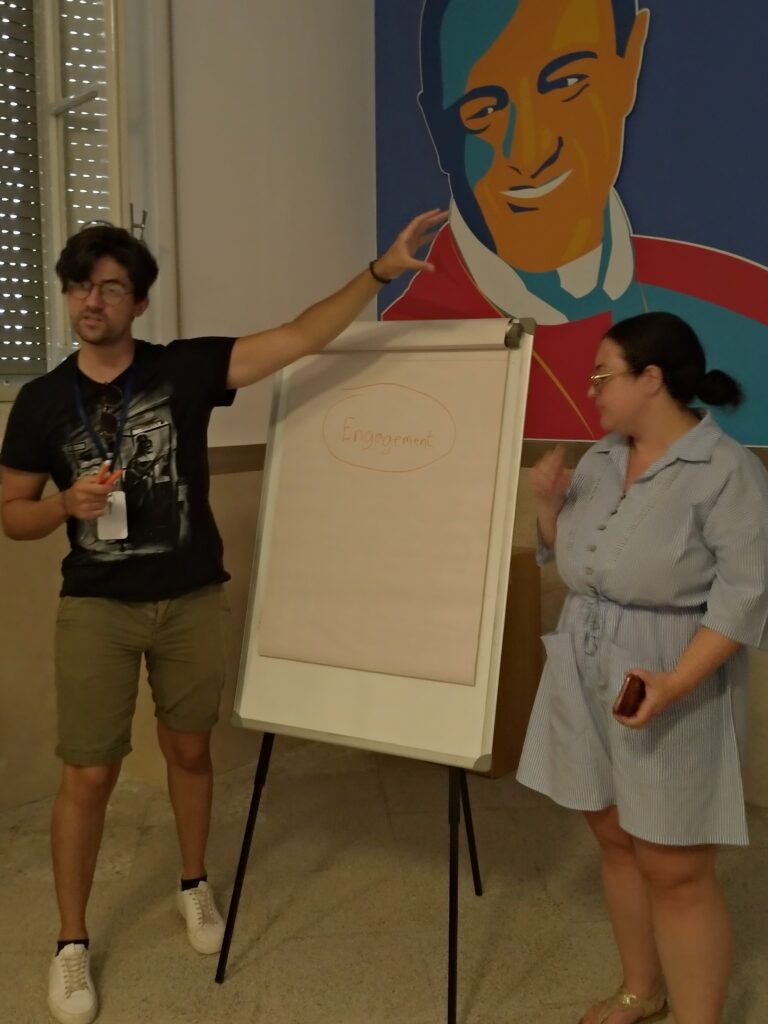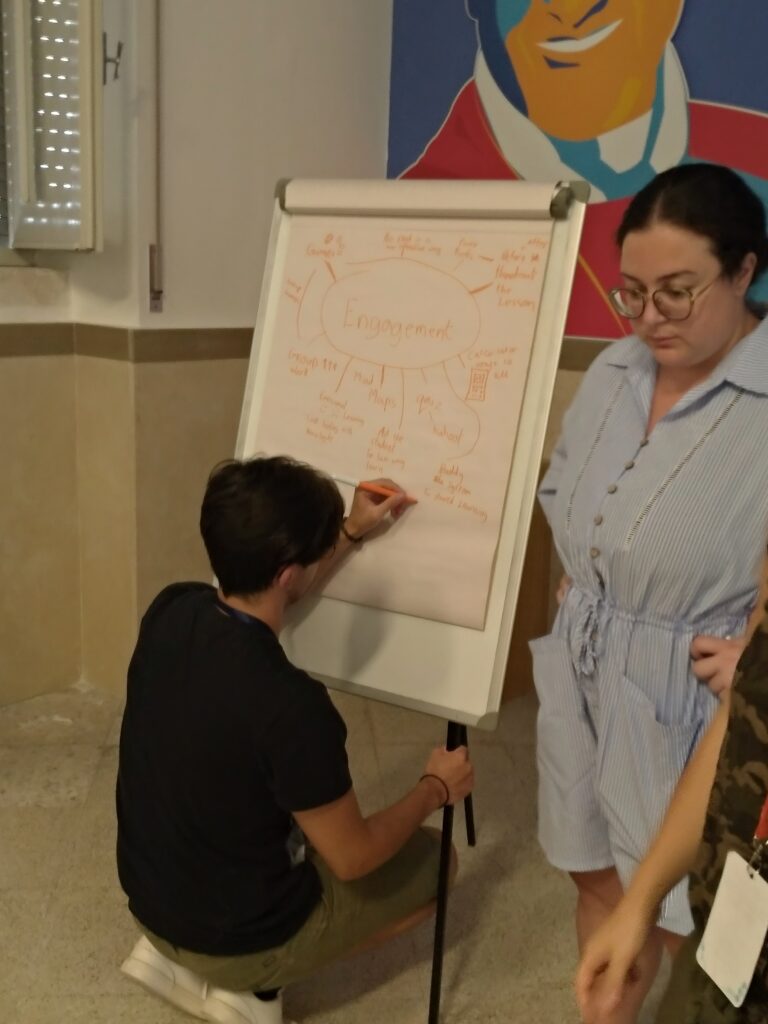 Engagement
Limit reading during lesson time and teach in an interactive way
Use of powerpoint presentations
Handouts given before and after the lesson
Calculators allowed to all students
Use of online quizzes such as Kahoot
Encourage the use of a buddy system
Sharing of learning resources ex through a shared drive
Accessible resources on drives for all students
Ask students for two way learning
Use of mindmaps
Link learning with feelings e.g. through fostering emotional intelligence
Focus on learning to learn from a young age, before senior school
Include group work
Group brainstorming
Use games in groups in class and online games
Expression
Use multi-sensory methods
Teach memory techniques such as using points or highlighting keywords in bold
Use crosswords
Use examples from our lives so teaching and learning can be relatable
Ask students for feedback using tools such as PMI (plus, minus, interesting), rating (likert scale) or through surveys
Use hands on learning by getting students to create, experiment or use tools for learning.
Representation
Use mock tests
Use constructive classwork and feedback by ungraded comments, compliment sandwich by both students and teachers
Smaller classes for better attention
Use presentations (varied)
Use drama in the classroom e.x. plays or role plays
Use conversation (Socratic dialogues for teaching and learning)
Use relatable and applicable information
Use more interactive methods such as oral exams or informal student enquiry
Exams should be built so students can show multiple strengths such as including a written element with a visual component such as a power point presentation
Provide anonymous feedback to reduce student embarassment
Provide clarifications together with feedback