Keywords are important words, ideas or topics that define what you are going to write about. It is also worth focusing on keywords in questions as they will indicate what you are meant to write about. Have a look at our handy tips below.
Handy Tip #1
It is useful to understand what is being asked of you in a question. The table below will help you understand what skills are being targeted! 🙂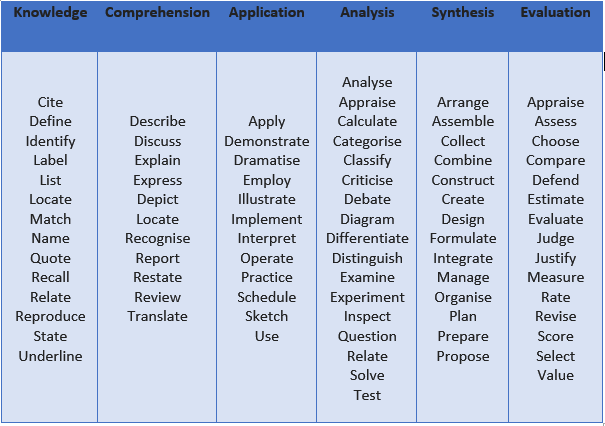 Handy tip #2
Bloom's Taxonomy shows an order of thinking skills starting from the most basic to the highest at the top of the triangle. The image will help us understand how our thinking processes improve in time from a simple recall to the ability to create new knowledge! Link the words below to the keywords on the table above!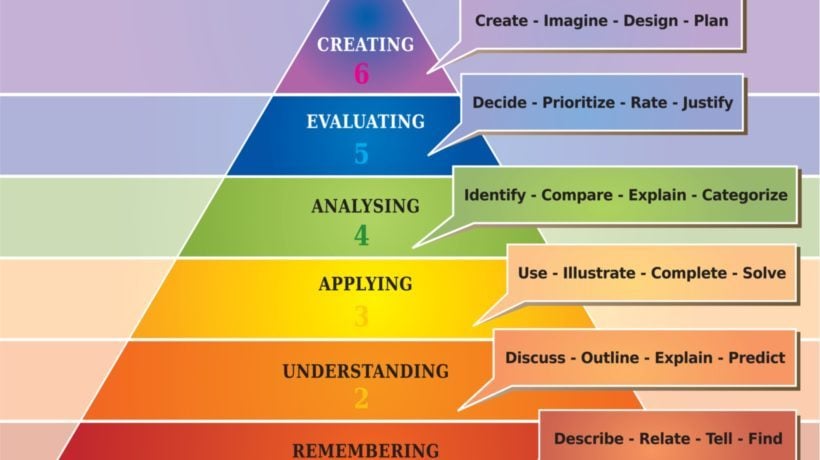 Handy Tip #3
The below table includes key words to help you improve your writing, keep handy for these tasks and see your marks improve!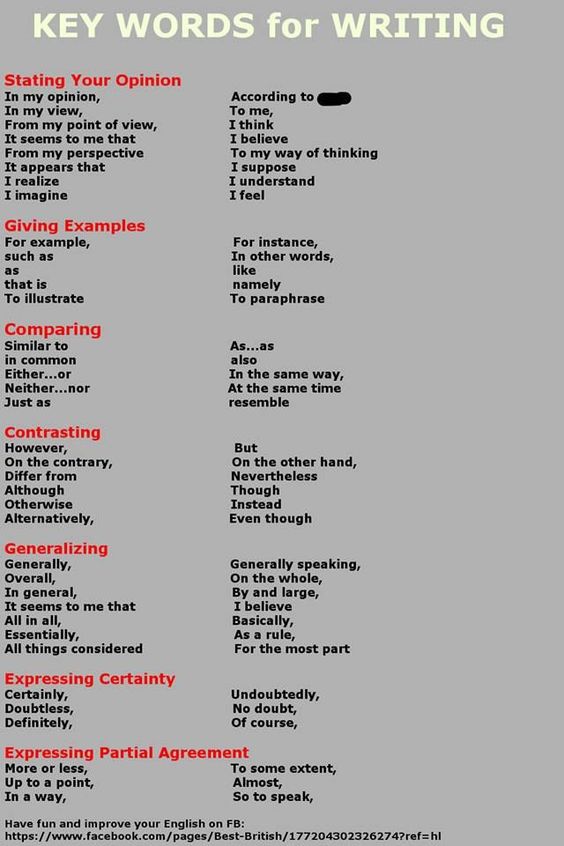 Handy Tip #4
The table below lists words which will link ideas in your text.