We have worked on this subject of healthy eating throughout our project and used this topic as a means of teambuilding on line between the groups in Malta and Italy. Have a look at what we managed to create despite being 600km apart! 🙂 A recipe book full of family recipes from our groups' members designed by Sarah Cassar Dymond and compiled by Emma Manicaro. We hope you enjoy scrolling through it and trying out our "tried and tested" favourite family recipes from both countries.
The Taste of Local & Family Food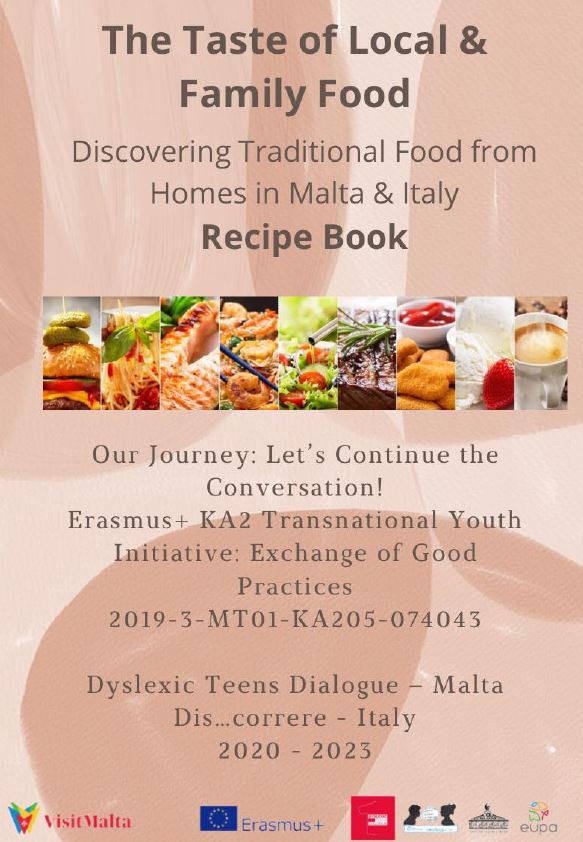 Discovering Traditional Food from Homes In Malta & Italy
Recipe Book

EAT HEALTHY AND WASTE NOT! by Emma Manicaro
Eating healthy and not wasting food is important! Taking care of our environment. Cannot see the connection between food waste and the environment? Explore Emma's powerpoint presention below and find out. Read more about Emma's work on this subject over here.
The following presentation was part of activity C2 in Molfetta, Italy in August 2022 of our Erasmus+ Youth Initiative Project: Exchange of Good Practices. We hope you find it useful as much as we did!