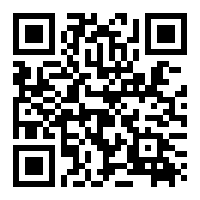 That is one important question! Let's have a conversation about dyslexia! Are you ready to listen?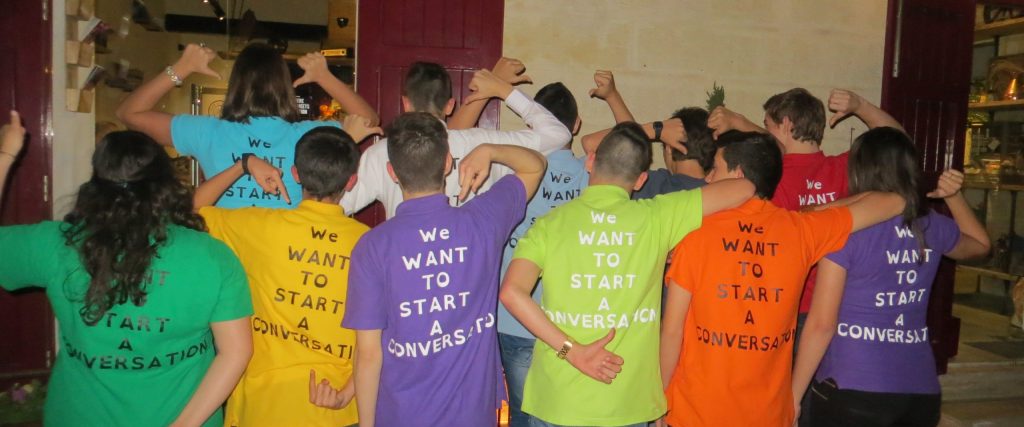 Let's start with an idea of what dyslexia is NOT. Here's a good way of saying it in a picture :)…
This is what people with dyslexia experience….
https://media-exp1.licdn.com/dms/image/C4E22AQFoOjRMNSZIgA/feedshare-shrink_800/0/1664874243340?e=1668643200&v=beta&t=HfsPb_GlSZ-PF1csss8WrO4Yn6Fg5tokqv7WLmsGFF4
Let's continue with what dyslexia is now ……There are various ways to explain what dyslexia is and how dyslexia can impact lives! The best way to find out is to have a conversation with someone who has a profile of dyslexia. Read on or SCROLL all the way down to watch a video which presents the personal experience of our team members and their peers. In the meantime, this infographic says it all!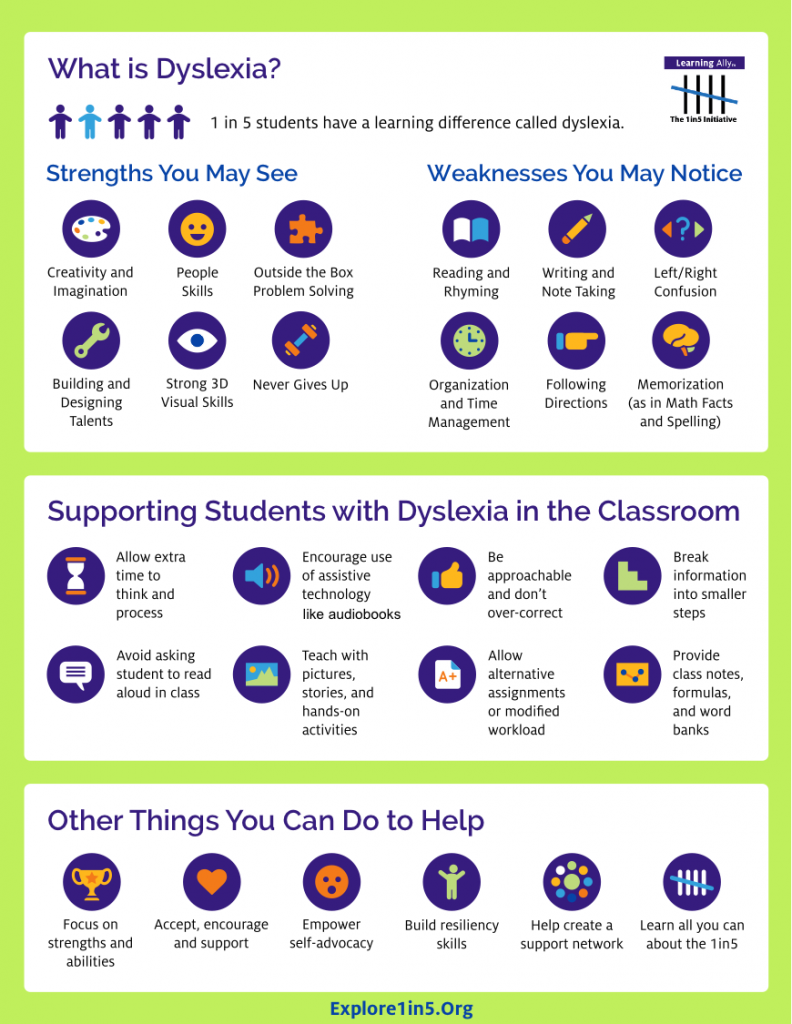 We found the below information from the Facebook page of Dyslexia Inspired who we thank for the information that they present on their Facebook page. We are sharing it here with you as we feel it really explains well the various ways of being and doing when one has a profile of dyslexia. We suggest you have a look and like our own Facebook page and that of Dyslexia Inspired as it contains helpful information on dyslexia for people with dyslexia and for those who support them. This is a link to Dyslexia Inspired's Facebook page:
Here goes… from Dyslexia Inspired…..
"Some people think that dyslexia means you can't read at all. Many adults do not even realize they are dyslexic if they went to a school that did not diagnose this. People with dyslexia are very smart and many are considered " gifted" with creative strengths.
Dyslexia is a language-based learning difference. Very smart people can struggle with different aspects of literacy. That is why very bright children with a high vocabulary may " hit the wall" in grade 4 or middle school. When the demands for reading across the curriculum accelerate, the child may show more of a struggle. Society focuses on the traditional learners and does not always understand the kids that think "outside of the box." Other examples:
1. I can read. I prefer Twitter. Shorts bits of info are better for me.
2. I can read long paragraphs. I prefer bullet points.
3. I can read. My spelling is poor. I don't like to write emails. I prefer to listen to books.
4. I can read. I prefer my Kindle where I can enlarge the print and have less info on the page.
5. I can read at about a grade 2 level. I can read at about a grade 5 level. I can read at a grade 9 level. I can read at a college level but it is due to the tutoring I had. I can read at a college level only on topics of interest. I can read beyond a college level-yet I read slower.
6. I can read anything I want. Just don't ask me to fill out any legal, banking or other forms.
7. I can read and write. Don't judge me on my spelling or grammar as I was never taught.
8. I can read but not out loud in public.
9. I just hate reading. It brings back horrible memories. I prefer audio books.
10. I can't read and don't tell people.
11. I have no idea how I read. I simply avoid as much as possible. My school never helped me.
12. I have my Master's degree. I have a Ph.D. I can read. I hope no one figures out how much extra time I put in. I am a very hard worker.
13. My partner does all the paperwork stuff. I am the creative one. I can't even concentrate on all that boring paper work.
14. I struggled in my jobs with reading and writing. That is why I became an entrepreneur. It's easier to work for myself. I hire people to do the stuff I struggle with.
15. I lost jobs because of my dyslexia. I got jobs because of my dyslexia.
16. I got private help so I am doing well as long as I can go at the pace I need.
17. I never got the right type of help. I have found work arounds.
18. People have no idea I am dyslexic.
19. I tell everyone I am dyslexic and it is my superpower.
20. I tell my close friends I am dyslexic. I don't focus on that part of my life.
21. I love to go on social media and tell my dyslexic story to the world.
22. I am a private person and social media is not my thing. I share dyslexia awareness in my life without going on social media.
23. I am still trying to figure out if I am dyslexic. I am not sure if I have ADHD or dyslexia. I can't afford the testing.
24. For me, the bigger issues are Dyscalculia, executive functions, dysgraphia.
25. My child has autism and dyslexia. My child has seizures and dyslexia. My child has Adhd and dyslexia. My child has a mixture of everything. I have no idea and still need help.
26. I don't think I am dyslexic. I did go to a public school where more than 60% of the students did not learn to read, write or spell with ease. Most of my classmates never really learned with the methods taught to us. We all struggle with written expression. It's hard to know if we are dyslexic or if the system failed to teach us. We graduated high school without the literacy or numeracy skills needed for jobs as adults.
All of the above examples are real. No 2 dyslexics are alike. Many people went to a school system that did not explicitly teach people how to read, write and spell. Other people are dyslexic and may not find out until they are adults."
Think about how you can support a person with dyslexia!
It will make all the difference!
Here is the video produced for ChooseDays, an online programme by Aġenzija Żgħażagħ, the Malta national youth agency. We were proud to be their guests!
Our youth group is open to young people with and without dyslexia. We feel that we can all advocate for dyslexia both at school and outside school. Peer support is especially important at school and make all the different. In the below video 4 of our group members, Amy, Katrina, Keira and Mike share their experience of dyslexia and that of supporting a friend with dyslexia. We hope you enjoy watching it!