Creative thinking is …….
Creative thinking helps us move away from our usual way of thinking and open up to other perspectives. It literally means "thinking outside the box"!! Being creativeis one of the most important characteristics of our life. Creative thinking makes a person more mentally active, curious, optimistic, and inventive. Creative thinkers do not consider problems as challenges but rather as puzzles that can be solved. To be a creative thinking you need to be:
Open to new ideas
Extremely curious
Have a wide range of interests
Nosy or be attentive and observant
Open to take risks
Be "can do" people (like to get the job done)
Creative thinking helps us become more aware of ourselves and our standing in our world. We learn and we grow in the process. We've included creative thinking tools in our website to help you out: PMI and the 6 Thinking Hats. We hope you have fun trying them out as much as we did!
What is critical thinking?
In simple terms, critical thinking is a way of evaluating and analysing information to be able to improve it. Critical thinking is not about being a brainbox, using your memory or recalling facts! It involves reflection and thinking deeper to go beyond the facts and to do something with them. It is also about being open to change your position or opinion.
Critical thinking skills
As stated by Prof de Bono, critical thinking is a skill. We hope that through this section of our website we can guide you to stretch your thinking and improve ways of thinking by using the creative thinking tools we are showcasing here.
People with critical thinking skills are able to understand the logic and connections between ideas. They are able to start, build and evaluate arguements. They are good at finding mistakes in reasoning and can solve problems a step at a time. Additionally, such people are able to identify which ideas are important and relevant. They are also able to reflect whether their own beliefs and values are justified or not.
Here are some points and SCROLL DOWN to some questions which will get you going!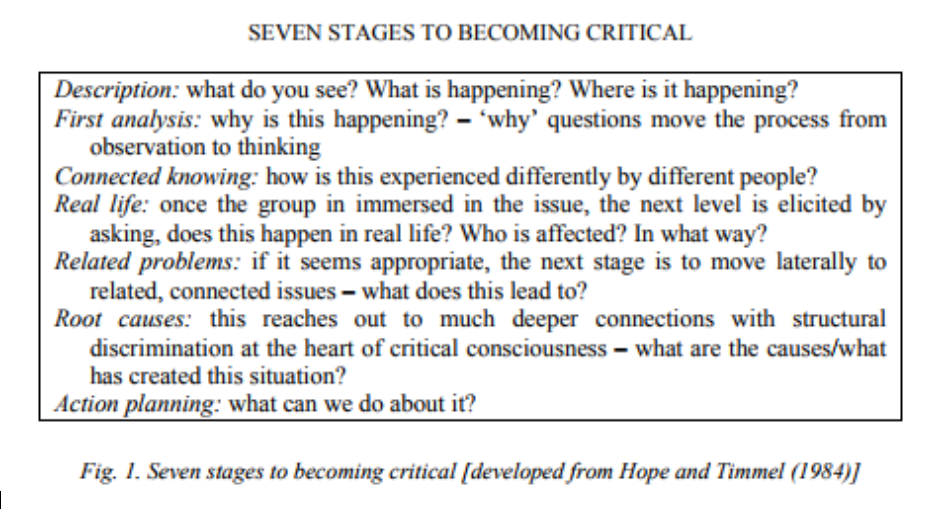 To think critically you need to:
Ask questions
Gather and assess the correct and relevant information
Think with an open mind
Shift away from just receiving information and stopping there
Communicate with others
Listen to the opinions of and feedback from others
Evaluate all the information received
Reach conclusions and solutions that can work
Share, explore ideas and discuss with a critical friend (see below), listening is key here! 🙂