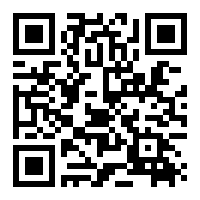 Welcome to our tool for youth wellbeing. We are super proud that it is now also included in the portal of tools on the SALTO-YOUTH Resource Centres website.
https://www.salto-youth.net/tools/toolbox/tool/year-in-pixels-emotional-wellbeing-for-young-people.3359/
Want to know more…..read on and discover!!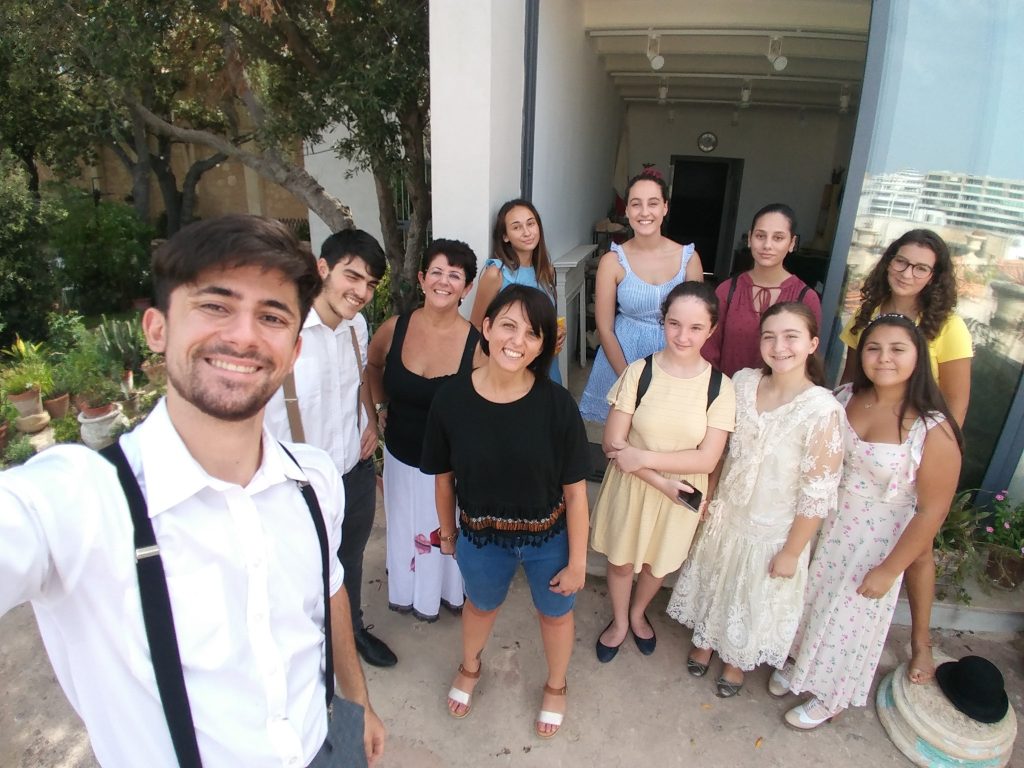 ***
YEAR IN PIXELS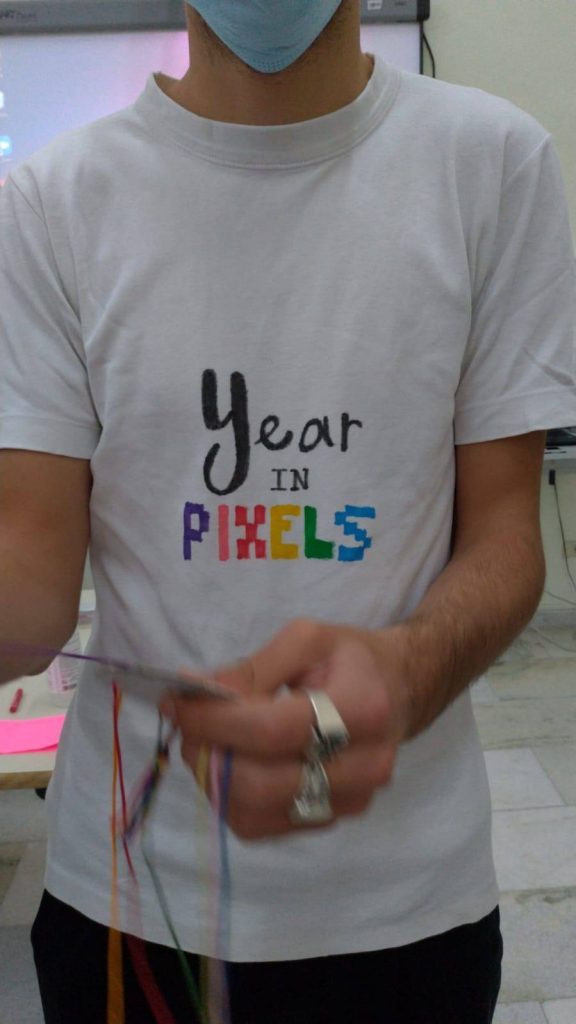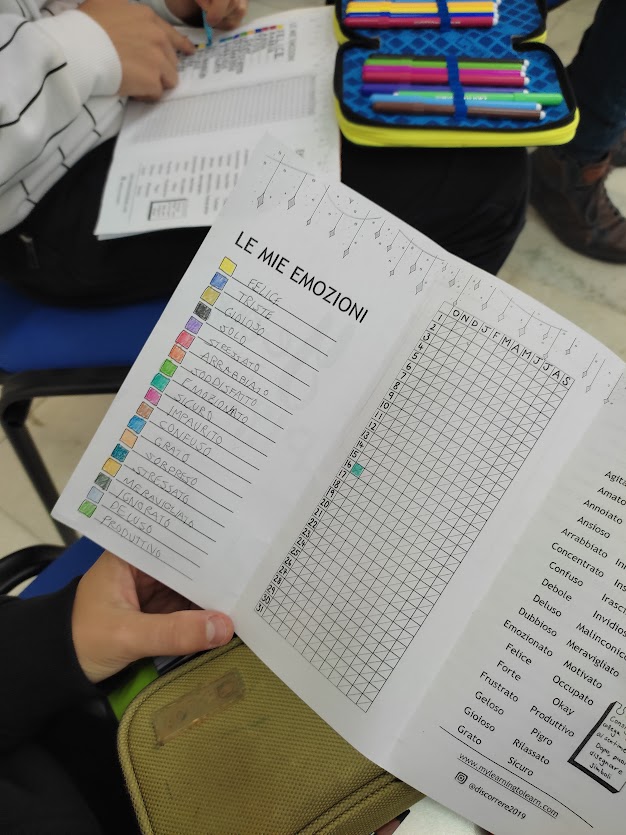 Why should you live a monochromatic life?
Colour your life through a multitude of colours at your disposal, so as to enrich your emotional and mental wellbeing.
So, go on!! Just fill in a box a day, it will surely make your day every day! 🙂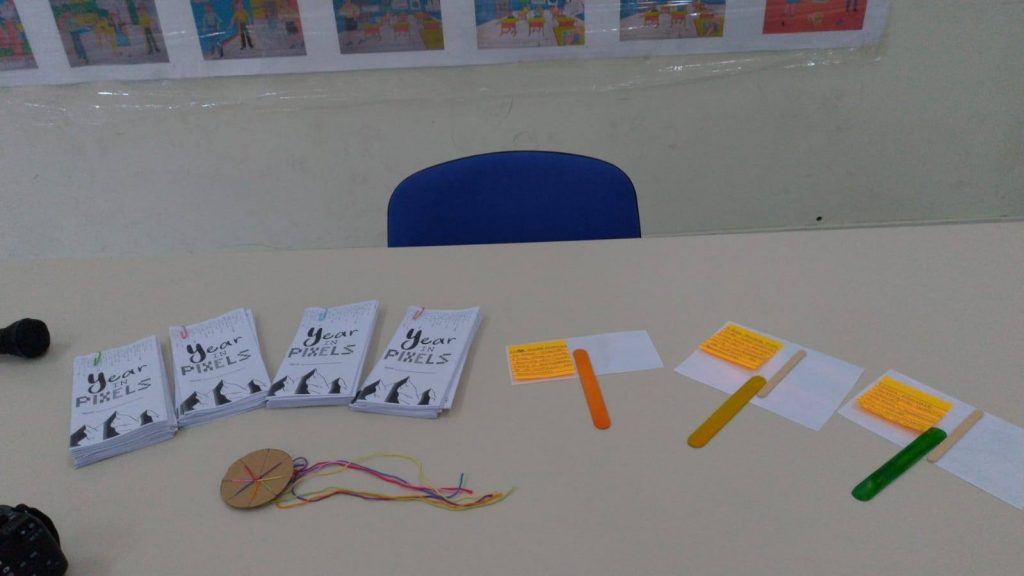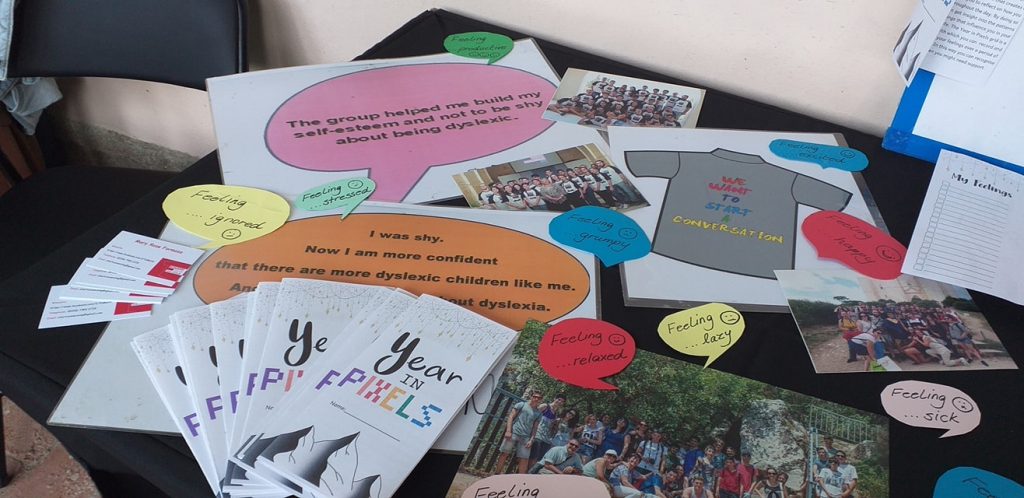 ***
Due to the postponement of the transnational meetings in Malta and Italy as a result of the Covid-19 pandemic, we had time on our hands and we felt an urgent need to take care of our well-being. Malta experienced a partial lock down and schools were closed in March 2020 and only re-opened in October 2020. It was a difficult time for most young people like us in Malta and Europe. This was and remains so for the youth participants in the group as they were passing through various challenges in transitioning to different levels in education, online classes and various postponements to important exam dates. Young people were also unable to meet and participate in social events and there seems to be no end to the pandemic in sight. Research shows that the pandemic situation has impacted mental health, especially that of young people.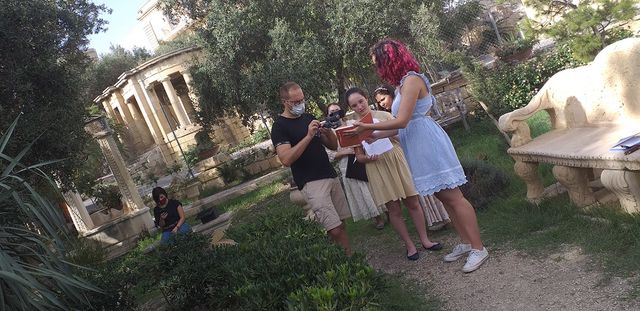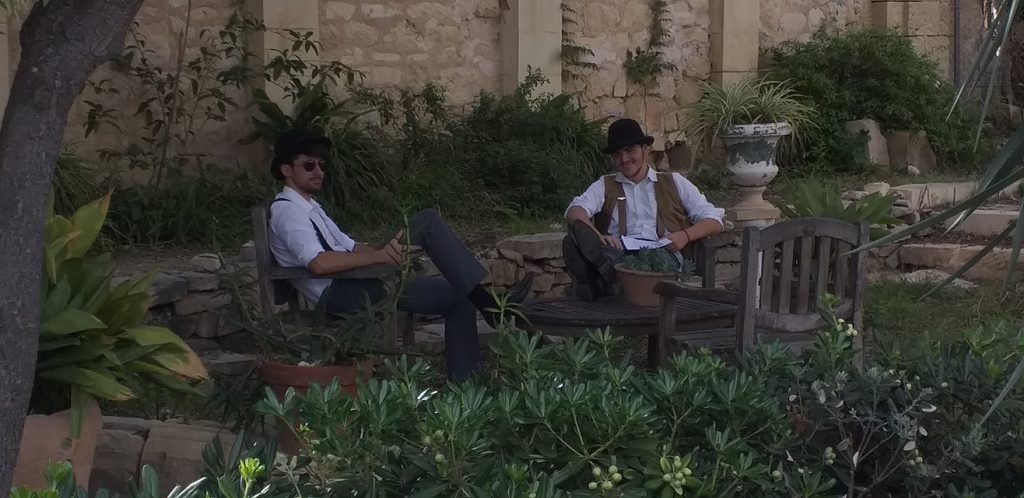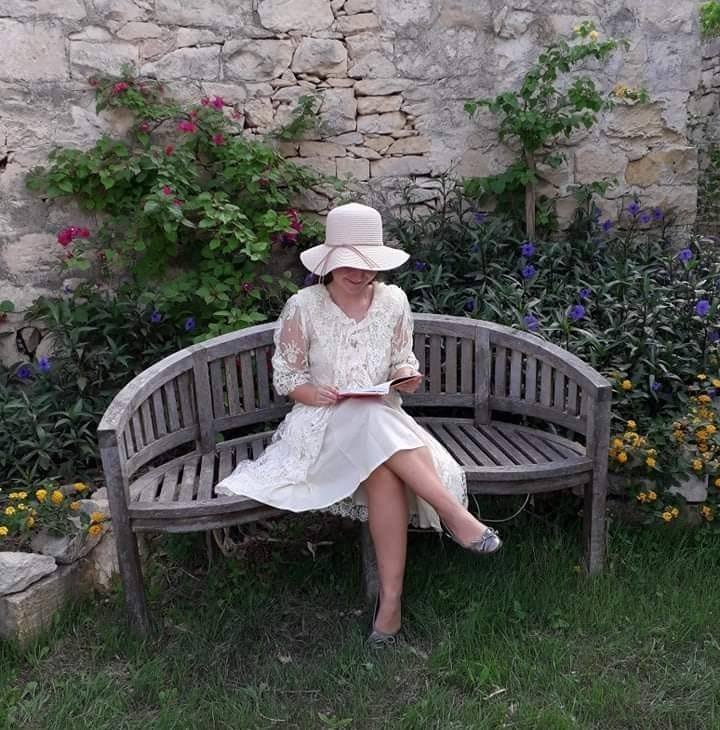 The idea for the Year in Pixels (YIP) tool came as a result of a presentation by one of our youth members, Katrina Buhagiar during one of our meetings. At the start of our on line meetings one of our adult members, Kenny Muscat, organized a series of presentations by each member of the group so we can get to know each other better and showcase a hobby or a special memory. After Katrina's presentation of her hobby, Bullet Journalling, we immediately saw the potential of this tool and we developed it further. The Year in Pixels was created based on the idea of Camille @passionatecarnates on Instagram.
We approached St. Joseph Senior School, Sliema who agreed to collaborate with us on this mini project and to include our work in the 2020/2021 School Diary, thus promoting the important of the holistic view of a young person. This tool and the script for the video were developed by us during online meetings held between March and August 2020. We formed a small team to work closely together, Katrina Buhagiar, Keira Chetcuti and Maegan Friggieri. We were joined by Amy Cassar who represented the school and who shares Katrina's hobby of Bullet Journalling.
The video was filmed at Villa Frere in Pieta at a time when mitigation measures were relaxed and made it possible for us to meet in person to film the video. This tool has been created by us: by young people for young people. The video shows our outreach to our peers using our own words to describe the tool, how to use it.
How to complete the Year in Pixels leaflet: Choose feelings from the samples on the leaflet, feel free to add your own. Combine a key with colours of your choice which you match to the feelings chosen (photo above on the right). Colour in a box a day according to your feeliings throughout the day. You may use up to 2 colours to represent 2 feelings over the day. By colouring in a box a day, you can see how you are feeling over a long period of time. Take the leaflet with you to talk about your feelings with someone who you trust and who can support you. P.S. We include some contacts on the leaflet too.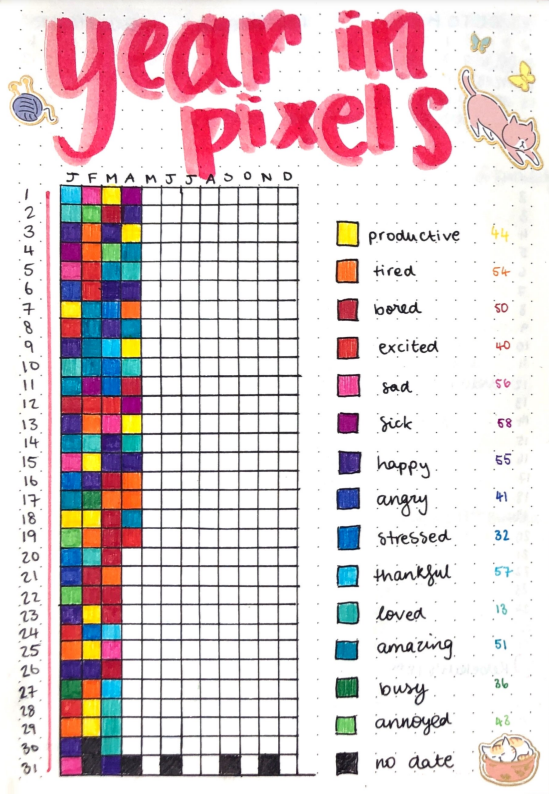 Our message through this YIP tool is that reaching out for help and support when feeling overwhelmed and stressed is a sign of strength.
THE YEAR IN PIXELS VIDEO – VILLA FRERE, MALTA
YIP LAUNCH IN MALTA – OCTOBER 2020 – ST. JOSEPH SCHOOL, SLIEMA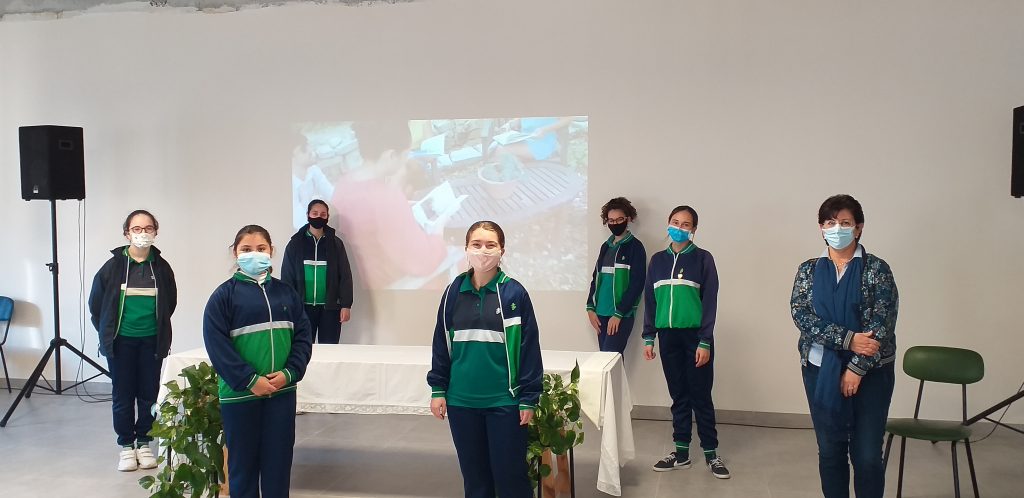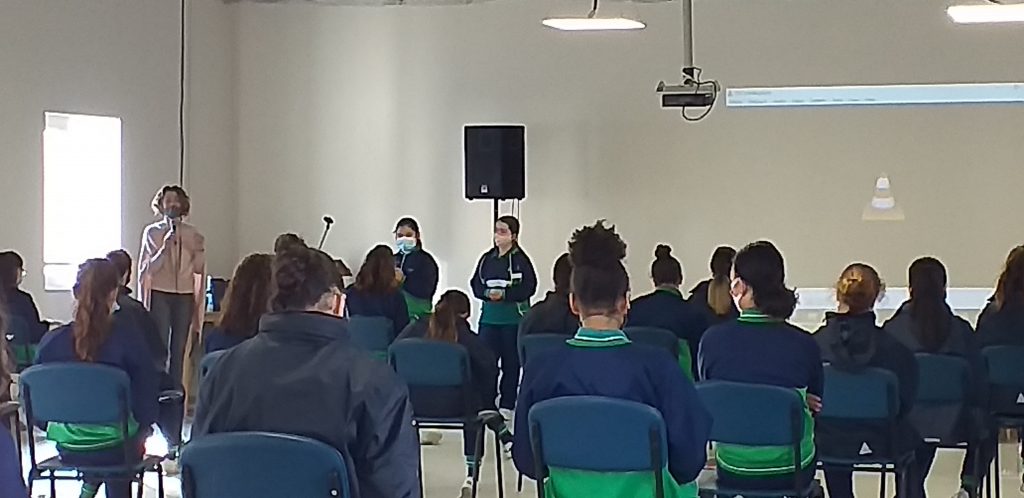 The YIP goes further to the Rebel Voices International Conference in September 2021
https://player.vimeo.com/video/589345656?h=4329b13b26&fbclid=IwAR1G45OSki8xQnjC-XQb9wRzqEyOor-DFCox8evqc-pXh2CdB8QzrUlOm94
YIP LAUNCH IN ITALY BY DIS…CORRERE – OCTOBER 2021 – SCUOLA MEDIA POLI, MOLFETTA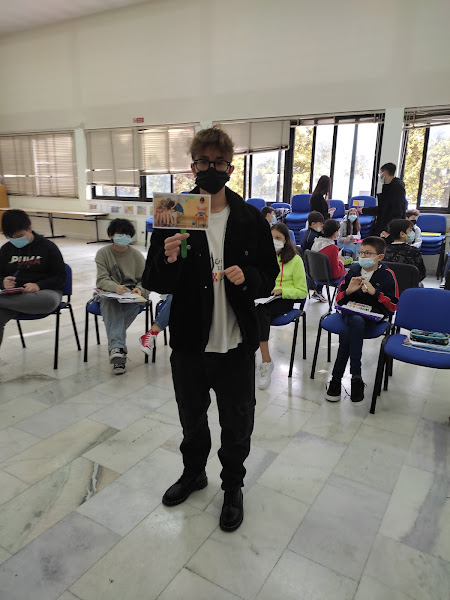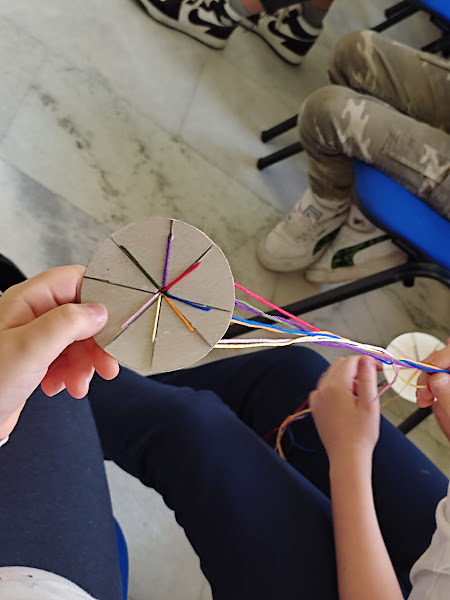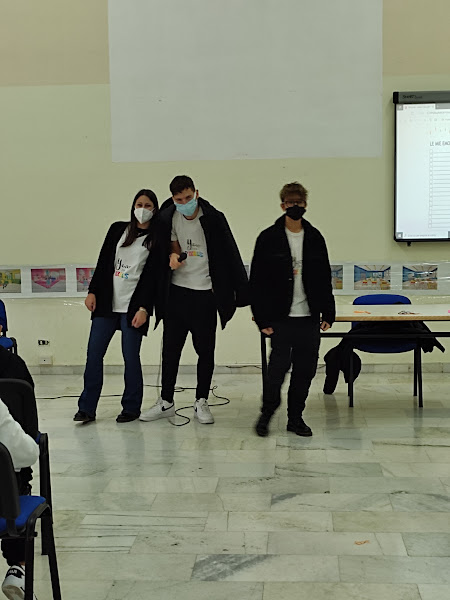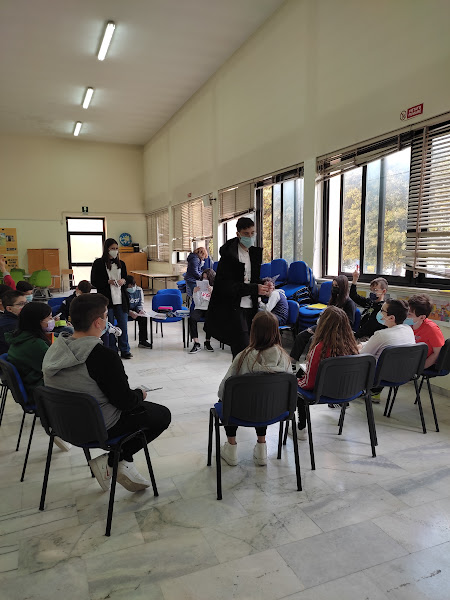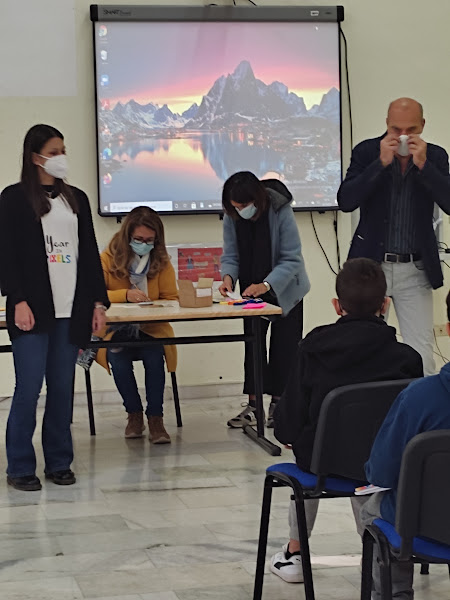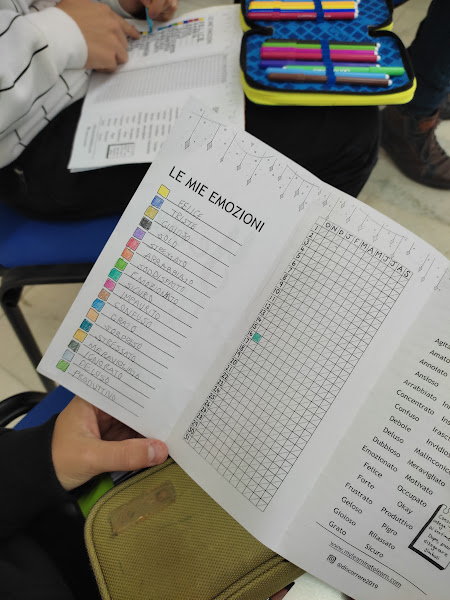 YIP LAUNCH IN PORTUGAL – XV INTERNATIONAL TOOL FAIR "TOOL MARKET", PORTO, OCTOBER 2021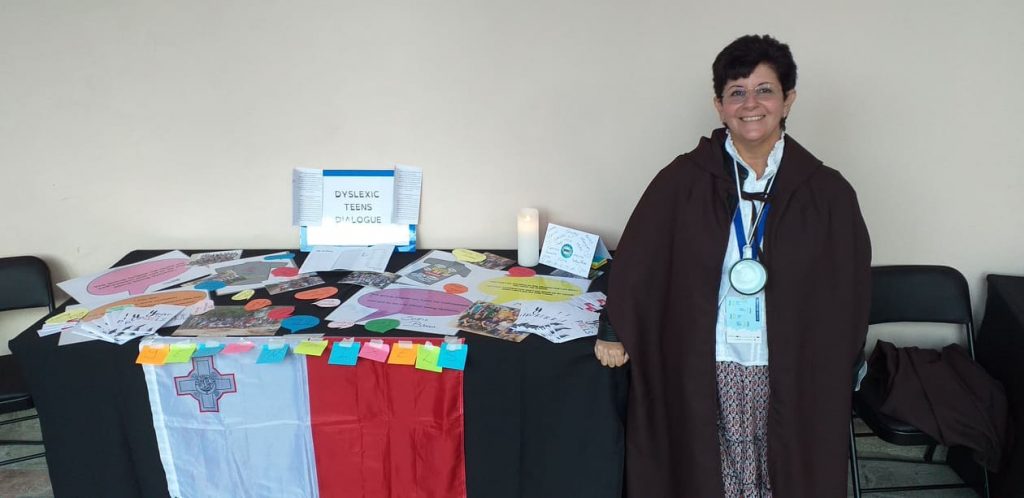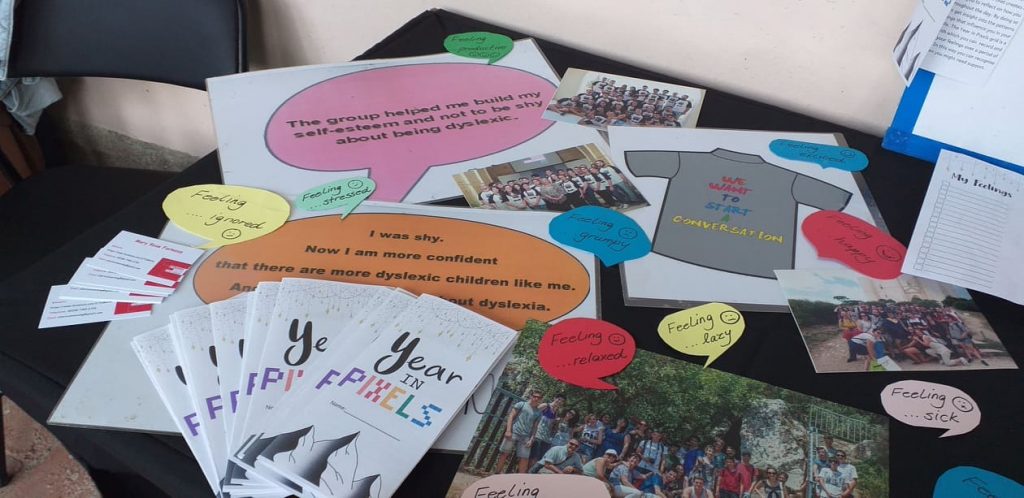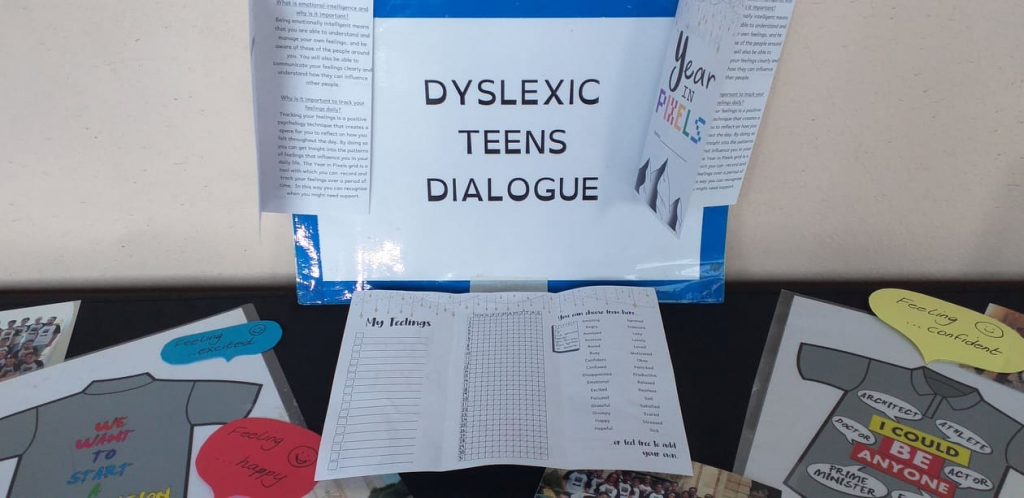 Year in Pixels at the Whatsup! event by EUPA
We had lots of fun extending our outreach and meeting new people. Here are some photos of us in July 2022 in Bugibba with youth members Emma, Lea, Martina and Mike manning our stand to give information about our Erasmus+ project and what we do.
Whatsup! event by EUPA … celebrating the European Year of Youth with our colourful stand and smiles.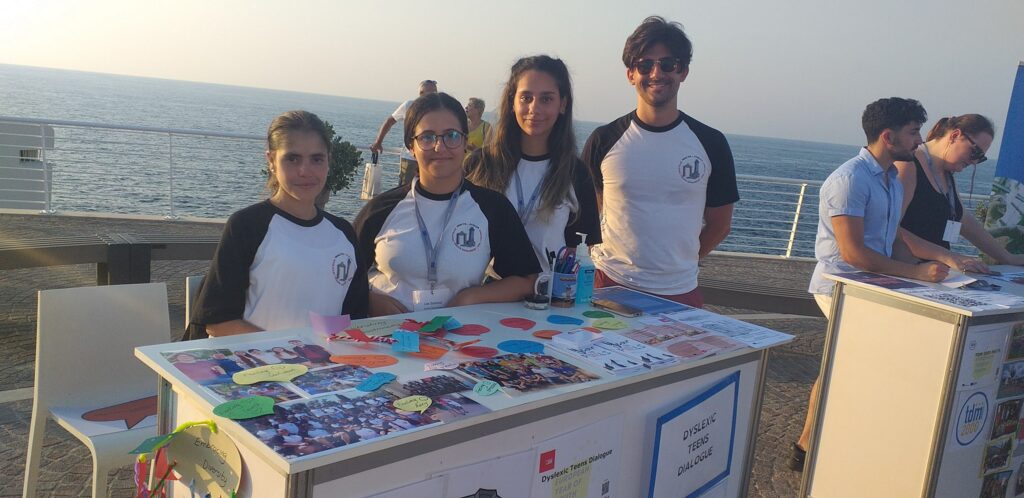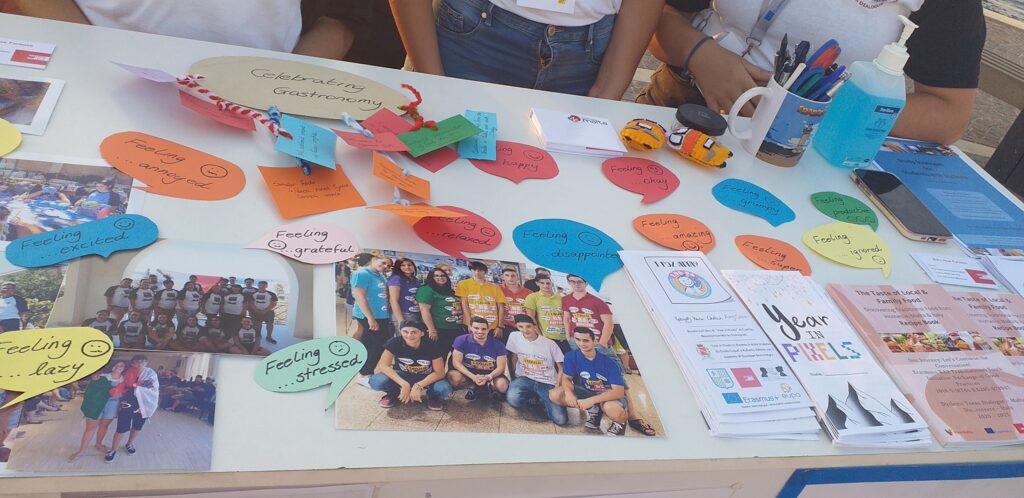 WE'RE GRATEFUL ! 🙂
We would like to thank Ms. Clarissa Fleri Soler, Head of St. Joseph Senior School Sliema, and Ms. Nathalie Camilleri, PSCD teacher, for believing in our worki, Mr. Fernando Mifsud, Curator of the NGO Friends of Villa Frere, for allowing us to use the beautiful gardens for the filming and Mr. Lawrence Micallef for the editing of the video and the many who helped and supported us along the way. We've mentioned them all in the credits of the video!
The Year in Pixels project was implemented in collaboration with St. Joseph Senior School, Sliema. The Year in Pixels tool was included in the school diary for the scholastic year 2020/21 to show the importance of a whole-person approach in school and beyond.
Visit the website of St. Joseph Senior School, Sliema to read more about our collaboration!
https://www.stjosephsliema.edu.mt/yip_well-being/
YEAR IN PIXELS LEAFLET VERSIONS FOR YOU TO DOWNLOAD, PRINT AND FILL A BOX A DAY 🙂
The Year in Pixels leaflet is available in Maltese, English, French, Italian and Molfettese, which is the local dialect of our project partners (scroll and download from the samples below). It is a good practice we are exchanging with our Italian peers at Dis…correre. Please feel free to share!
Use this presentation to introduce the YIP in youth centers and schools
Asking for support is a strength.
If you need emotional support, you could talk to a friend, an adult you trust, a teacher or a councellor, call support line 179 or chat on www.kellimni.com, or call Richmond Malta's helpline on 1770 or else visit OLLI.Chat to chat with a professional 24 hours a day. Looking for support is a strength!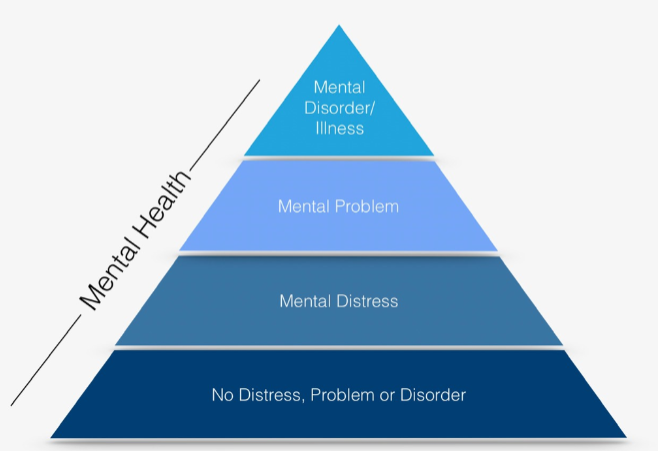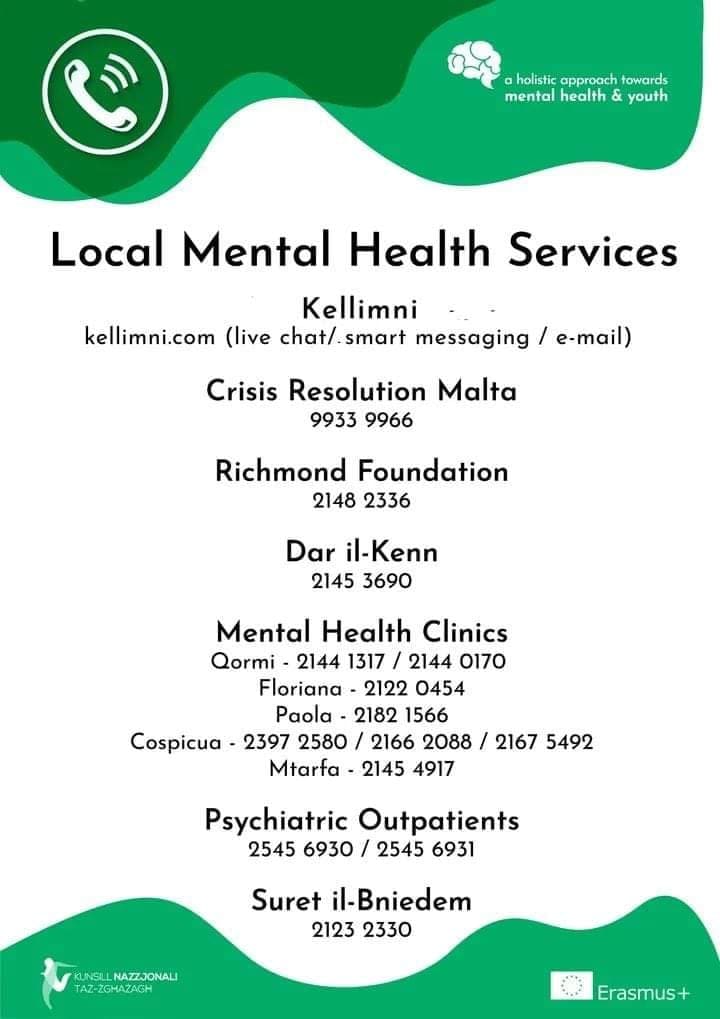 More resources for activities about youth well being, have a look!
Salto-Youth Resource Centres
The SALTO-YOUTH Resource Centres
promote and support youth work by offering trainings, tools and state-of-art strategies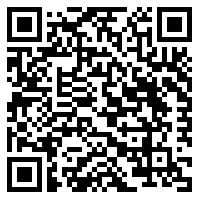 We are really proud that this project is now on the SALTO_YOUTH Resource Centres website. These centres promote and support youth work by offering trainings, tools and state-of-art strategies.
Here is the link to our project, which was held in collaboration with St. Joseph Senior School, Sliema.