Our Story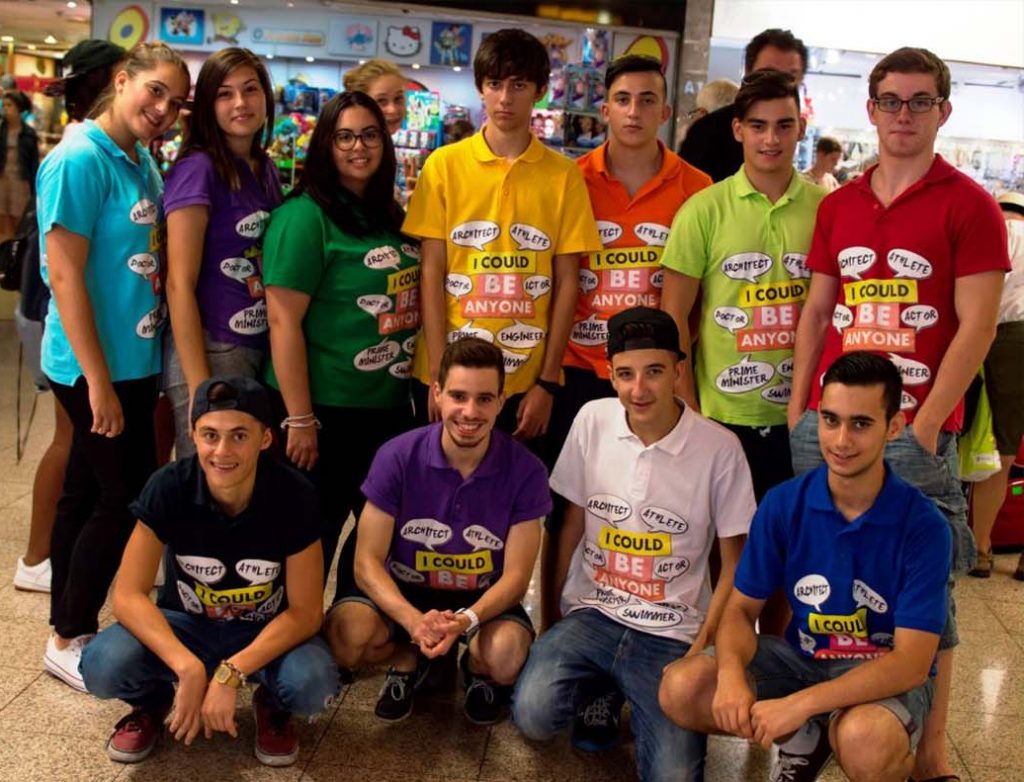 Dyslexic Teens Dialogue is an informal youth group from Malta. Our aim is to start a conversation about dyslexia with all of you and to support and encourage young people to reach their full potential. We love creating and implementing youth projects under Erasmus+!
We set up the group in 2011 as a group of 11 students, Andrei, Bennard, Dario, Francesco, Kurt, Leah, Liam, Mike, Sasha, Shaun and Valentina. We met in summer during a drama workshop. We really enjoyed the sessions! We prepared a presentation at the end of the workshop and a video to share our experiences with others. We became friends and wanted to continue meeting. During one of our meetings we decided we wanted to speak about dyslexia ourselves and we started touring schools, giving talks and meeting with stakeholders, policy makers, educators, parents and the public in general. We wanted to talk about our experiences and also be a source of encouragement to young people with a profile of dyslexia like us! We started a conversation with lots of people in the years since our group started both in Malta and abroad through the projects we write and implement through Erasmus+ funding. In the last 5 years we were successful in obtaining over Euro 100,000 in Erasmus+ funding for 3 youth projects which we started in 2015, 2018 and 2020.
We upgraded our logo below in 2017 but we wanted to keep the idea of our first tee-shirt alive through the new design which was another design of Kurt Mizzi.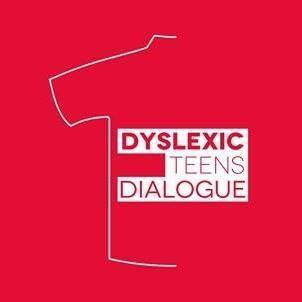 Our Aims
To promote awareness of dyslexia among schools and how to make school a good experience for students with learning difficulties.
We want to meet people, and start a conversation about dyslexia with everyone.
Photo at the top of this page dates to July 2015 – Malta International Airport on our way to Bologna
Top left: Leah, Sasha, Valentina, Mike, Liam, Dario and Shaun
Bottom from left: Bennard, Andrei, Kurt and Francesco
***
Even though most of our original members have moved on, we keep their ideals and work alive by continuing writing and implementing youth projects under Erasmus+. Through these projects young people with and without dyslexia can find a space to work together, develop themselves and new ideas together and have fun!
***
The message on our polo-shirt
OUR POLO SHIRT was one of the first important piece of work that we did together after we started our group in 2011! We wanted to show our identity and to project a new message of youth empowerment. It was grey in colour and on it we printed that we could be anyone we wanted to be and there are no obstacles to our wishes. Kurt Mizzi finalized the design on the computer. FRONT – "I could be anyone" is a message about the potential of students like us. The back of polo shirt is our message to start discussing and talking about dyslexia. Our message is in our motto: "We want to start a conversation" and this was coined by one of our founder members, Shaun McAlister. We used the grey tee shirt right up to 2015 when we decided to upgrade to a new tee-shirt right before our 2015 Erasmus+ project opting for a different colour tee shirt for each member to show our individuality.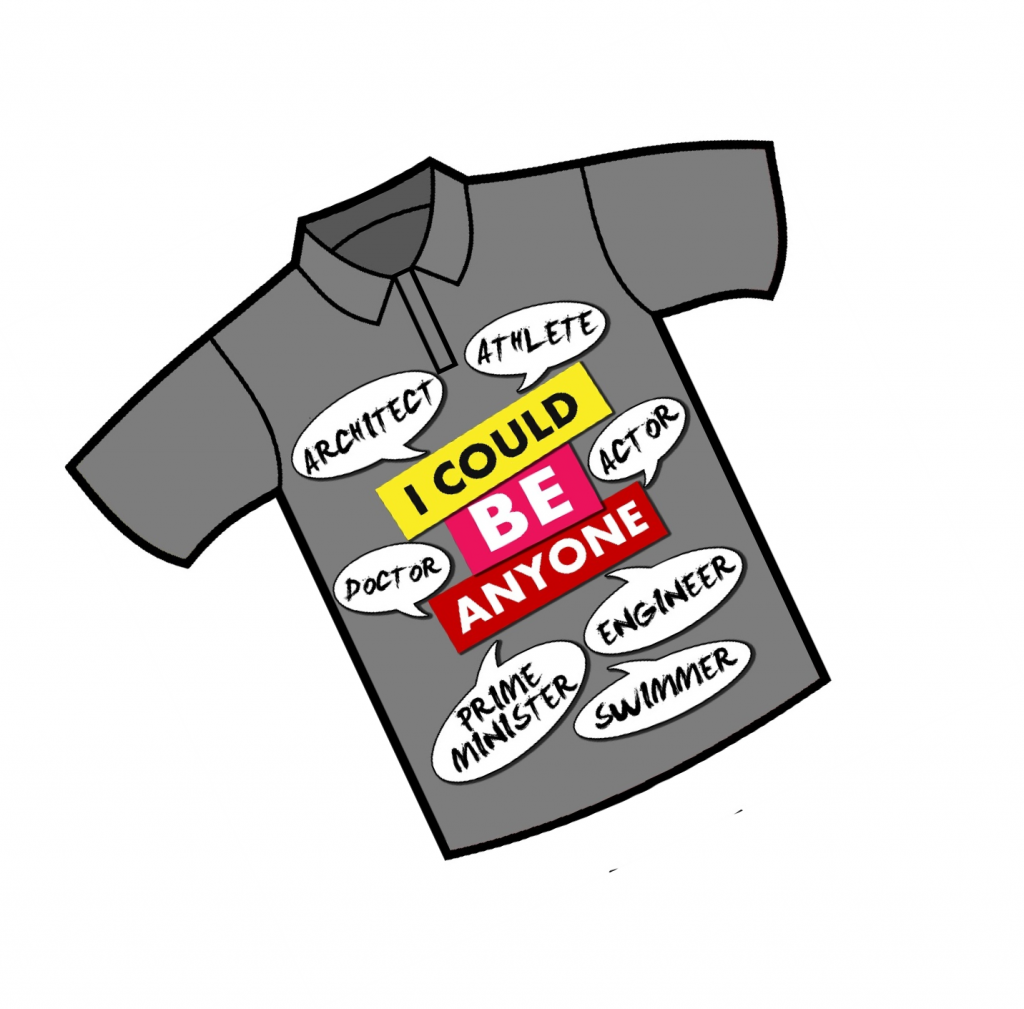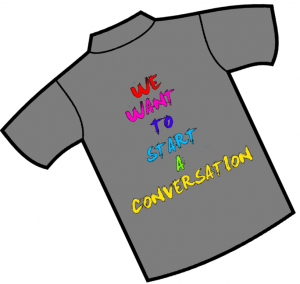 We want to start a conversation about dyslexia.
Are you ready to listen?